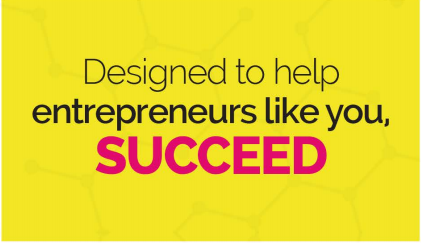 Having a conventional warehouse means long multi-year leases or contracts, maintenance, hiring operation staff, acquisition of expensive machinery like forklifts, pallet-jacks, industrial grade racks, not to mention the monthly utility bills.
At Palletized we have created a CoWarehouse that allows you to seamlessly receive, store and ship merchandise from our facility without the harshness of costly rents, maintenance or long term commitments.
Forget about buying a whole warehouse to receive, store and handle your merchandise.
With a Co-warehouse today's entrepreneurs and startups can rely on all the complexity of their warehouse operations to us at a cost-effective rate so they can focus more energy and resources on their core businesses.
E-Commerce Order Fulfillment

Being E-Commerce the fastest growing segment in markets these days, especially for retailers. Orders for retail products are being generated faster and cheaper than ever, and It can easily overload your capacity in a blink. Our customized E-Commerce Order Fulfillment service is the best option for E-Commerce retailers (E-tailers) because it scales with them as their business grows processing and shipping their products quickly and accurately. We have the ability to connect with almost every E-Commerce platform in the market. (Amazon, Ebay, Walmart,  Woocommerce, Shopify, Bigcommerce and many more).
Product Labeling

Sometimes when working with retail merchandise you will need to add your own labels or create your SKU's when your items arrive from the factory. At palletized we provide a product labeling service that will match your needs so you don't have to worry about the time-consuming of labeling 2000 items or more.
Pick and Pack Orders

Speed, efficiency and accuracy are the most important factors when shipping orders for our customers. Our Pick and Packing Order Fulfillment service has the flexibility and capability to quickly adapt to your high peak seasons and increased demands.
Liquor – Tobacco

At Palletized we are allowed by the State of Florida DBPR to store Liquor and Tobacco at our facility.
If your business requires storing and handling alcoholic beverages and / or tobacco for long and short term then you are at the right place.

Co-Warehousing focuses on gathering and integrating multiple operating companies with Warehousing and Inventory Management needs under one roof, our members have the opportunity to use as much or as little Warehouse space as they need, no long terms commitments make its easier for companies that have no actual projections in place to have variable usage on our warehouse.
Picking Orders are handled by our Warehouse specialist, our WMS Integrates to multiple E-Comerce and EDI Connections, so we can have orders imported directly into our system, or through our Customer Portal. If any special requirements are needed you can contact our warehouse team and we will be more than happy to assist you.
Palletized Offers convenient Month2Month Fixed Monthly Plans, with some Variable Cost that will depend on your actual Warehousing Needs.
We handle multiple Carrier Integrations and Special Freight Rates with our carriers
Our specialists are in charge of handling all warehousing operations, nevertheless, Palletized has a dedicated Area for Members to work on their own merchandise, this can be booked on Hourly Basis Monday through Friday (8:00 am ET to 5:00 pm ET). Special Projects contact warehouse@palletized.us
We are able to store any type of Dry Commodity, product content and description must be provided prior to arriving at our facilities so we can sort positions.